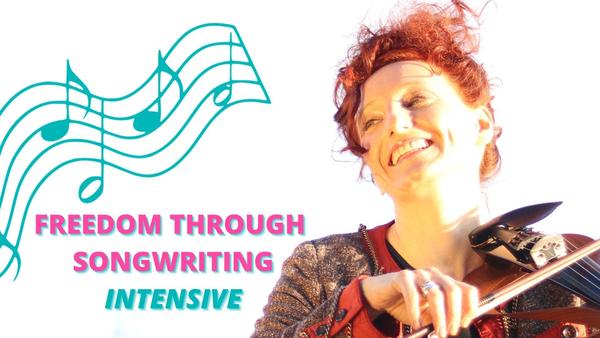 Join the FREE LIVE Songwriting INTENSIVE that helps aspiring and active Songwriters overcome writer's block with a simple 7-step framework.
Sunday JULY 23rd - Tuesday JULY 25th, 3pm - 4:30pm EST on Zoom*
* It won't happen again until 2024! Don't miss out!
📀 Eliminate Writer's Block
💌 Polish Your Heartfelt Message
🗝 Free Your Creative Energy
This video tells my musical story & how I discovered the
Freedom through Songwriting method that allowed me to write 40 songs within 57 days.